The transformative 12-week program that ends your mental war with
food once and for all-- from food guilt to food freedom, body conscious to body accepting, obsessive to intuitive and everything in between.
I WANT IN !
LIVE UNRESTRICTED IS
FOR YOU IF...
▶ You are sick of overanalyzing every single food you put in your mouth.
▶ You are constantly looking at your body in the mirror wishing you could change what you see.
▶ You've tried to achieve a healthier relationship with food before, but you didn't know what steps to take and ended up getting stuck.
▶ You are tired of obsessing about the number of calories you burn in every workout.
▶ You find yourself doing a new cleanse or diet every time you feel bloated, but nothing ever works long term.
▶ You've tried everything to break the binge and restrict cycle, but somehow you always find yourself back in it.
"This program has completely changed my life"
I absolutely cannot believe how much I have grown throughout this program. I hadn't realized that I was stuck in this quasi-recovery or that full recovery was possible until LU. I truly cannot remember the last time I felt this kind of peace around food and my body. For the first time in forever, eating feels effortless and my thoughts are not consumed by my body image. I have never felt more nourished, satisfied and comfortable in my body and around food. Which makes me extremely emotional because I truly felt that I was the exception to full recovery and that feeling neutral towards food and body was not possible. This program has completely changed my life in such a short time and I cannot thank Mallory and the other coaches enough for that. It's more than just a program; there's a community of women with similar lived experiences that support you along the way - which was extremely powerful. LU was truly the final push I needed to fully recovery and discover this life of radical self acceptance and food freedom. I definitely recommend joining this program & making an investment in your health, because not only do you deserve that--it's worth it.
- Maddy L, LU Alumni
IMAGINE THIS...
You walk into your kitchen hungry for breakfast and decide that a bagel with cream cheese sounds good that day. After it pops up from the toaster you put the amount of cream cheese you actually want on it and enjoy each bite without thinking about calories or if you're working out later that day. As you eat you realize you are satisfied so you leave a few last bites on the plate and you walk away from the meal energized and guilt free. That's the last time you think about the bagel that day.
I WANT THIS
Module 1: Finding Your Why + Community Connection
Module 2: Why Diets & Rules Don't Work
Module 3: Goodbye Food Guilt, Hello Food Neutrality
Module 4: How to Fix Your Metabolism
Module 5: Accept Your Body + Find Your Set Point Weight
Module 6: Overcoming Your Limiting Beliefs
Module 7: Your Coping Mechanisms Are Holding You Back
Module 8: Finding Your Identity
Module 9: Working Through Fear of Weight Gain
Module 10: Intuitive Eating 101 + What To Do If It's Never Worked
Module 11: How to Let Go of Control + Conquer Fear
Module 12: The NEW You! Healed & Free!
BONUS MODULES (there are a ton!)
Are you ready to stop restricting and start seeing results?

Want more testimonials? Scroll to the bottom of this page!
Georgia
I don't know where to begin. This program saved my life. Like truly I thought I would think about food and exercise 24/7 and have the constant problem of binging (which I learned was from constant restriction). I felt out of control and I didn't know I could ever get that control back. I didn't think I could ever live so freely again. But now I know I can, because this program let me.
Laurel
I'm so glad I finally took the leap to join Live Unrestricted! I had been following Mallory for a while and always saw posts about LU but kept thinking to myself "it won't work for me". Ironically enough, everyone thinks they're the exception. During my time in LU, I was able to find neutrality and freedom with food that I once feared and also create a healthy balance with exercise. I had been stuck at such a plateau in my recovery, I thought it was just where I would be forever, but Live Unrestricted pushed me past that
Marlee
If you've been living in a space of quasi-recovery and want to break free from any insecurities that might be holding you back, join Live Unrestricted. Since joining Live Unrestricted, I've been tapping into the woman that I've always known has been deep down inside of me- doesn't care what other people think of her, being present in her life, and carrying herself with confidence. Mallory, the coaches, and this group of amazing women have been so incredibly supportive and uplifting during a time where I was battling my internal thoughts about myself. I am so grateful for every single one of them.
If you think you're the exception, READ THIS
I know how it feels to scroll through this sign up page. Maybe it is your first time here and you're wondering if you've finally found the answers you've been looking for, or maybe you've been here a dozen times and you're trying to decide if this is the time you hit 'apply'.
In either situation I know that there are two voices that you are hearing.
There is the one voice saying, "This is it! Everything on this page is me and I know this is what I need. I finally have hope again."
There is another voice saying, "Yeah, this looks great and all but I already know that this won't work for me. I am the exception."
I know that you are experiencing this because I have been there too. When I was struggling I convinced myself that I wasn't "sick enough", that no one else would understand me, that no program could help me, that I wasn't worth investing in, and that my relationship with food would just get better over time on it's own.
I know now that all of these were wrong. They were all lies told to me by that second voice. They all kept me miserable for years longer than I needed to be. And they all can stop you from achieving the freedom that you deserve to have.
So this is your sign to listen to that first voice. The voice that may feel scarier, may sound quieter, and may seem riskier, but you know deep down it's worth listening to.
Because when you do listen to that voice you GET to have all the things your hoping for:
freedom, acceptance, and happiness
"Investing in myself was the best decision I could have made."
Joining LU has been one of the best decisions I've made in a long time. I was hesitant to join this program because part of me didn't think I was "sick enough" or that I could figure it out all on my own. To be honest, I very much could not have gotten to where I am now on my own, and I've learned that if you even have to think about if you need help, you probably do. This program has made my quality of life so much better. I can finally enjoy going out with my friends and family without thinking about it for hours, I can enjoy food and drinks, and best of all I'm happy with my body and self for the first time in a very long time. I couldn't recommend this program enough. Investing in myself was the best decision I could have made.
You've all made this program such a welcoming and safe space. The thought of sharing all these super personal experiences with a bunch of strangers is a bit nerve wracking but the environment you've created feels so safe, it really made it easy to be fully engaged in the program and get the most out of it.
My quality of life is so much better now than it was before. I'm generally a more happy person because I'm not constantly tearing myself apart for the way I look or what i have or haven't eaten. I am more relaxed about food and can actually enjoy the foods I or my loved ones make, and not feel the need to overeat or restrict the next day. I'm finally out of my endless loop of "I'll do better tomorrow."
- Grace T, LU Alumni
Imagine If...
▶  You TRUSTED your body and never felt guilty for eating certain foods or skipping a workout.
▶  You no longer thought about food and your body all the time and instead spent that mental energy on things that make you HAPPY.
▶  You had CLEAR hunger and fullness cues so you never found yourself second guessing how much you should be eating.
▶  You never felt restricted and never again had to tell yourself "I can't eat that."
▶  You felt CONFIDENT going into your closet, because you know that all of your clothes make you feel good.
I WANT THAT
WHAT'S INCLUDED
Group Coaching Calls & Goal Setting
Weekly 1 hr, discussion based group call with personalized coaching for each person on every single call.
Private & personalized goals are set for you every single week through collaboration of Mallory and another RD on the team. These are made with your feedback and designed to be specific and tangible.
30 Min Q&A following the weekly call for any questions you may have (optional, but always offered) to make sure you never feel like you are leaving with lingering questions
Unlimited 1-1 questions via direct message so you never feel like your problem has to "wait" until the next call
An intimate, safe group call environment that does not breed comparison (there are no specific numbers shared in the group - calories, weight, workouts, etc.)
1-1 Calls

You have a complimentary 1-1 call that you get to book at any point in the program to 

dive

 deeper into any roadblocks or sticking points that could be coming up

Ability to add on as many 1-1 calls as needed throughout the program if you are ever feeling you need a space to process something privately
Community Connection
A private community group to connect with all the other wonderful women in the group that understand what you are going through

Discussion based calls that facilitate conversation and learning with other members
A team of Registered Dietitians available to answer questions and chat with you whenever you need it
Transformative Resources and Modules
Every week there is a new module (topics listed above) that will have a video resource, journal prompts, podcast episodes, articles, and a worksheet
A bank of resources that you get access to upon signing that includes information on everything from gut health to exercise to HAES to gentle nutrition and more
Your Instructor
Mallory Page, RD, CEO
Mallory was once in the exact place that you are right now. She struggled with an eating disorder, orthorexia, that morphed into disordered eating in many forms including; calorie/macro counting, exercise obsession, bingeing, restriction, the list could go on. She used to feel like she was never enough and used food and exercise as a way to try to be "perfect" (spoiler alert: it was impossible). She felt like she tried everything to recover and nothing worked, until she found the tools that she uses in this program. She has now helped hundreds of women transform their relationship with food and would be honored to have the opportunity to help you do the same.
She operates from a HAES, non-diet mindset and want this group to be a safe space for anyone.
"
I filled out the application for Live Unrestricted for 3 different cycles & talked myself out of submitting it because I thought I could fix it myself or I would use the investment as an excuse to not take the leap.

"

 

I truly had struggled with my relationship with food and exercise for my entire adult life and I had gone through the cycle of thinking I wasn't bad enough to seek help or that what I was doing was "normal". Now having been through the program, this has truly been the best and most transformative 12 weeks of my life. I didn't know that I could feel this sense of relief and peace that I have now with my relationship with food, exercise, and body image. I have so many tools in my toolkit that I didn't even know I needed. I've unpacked things that I would never have thought were contributing factors to my disordered habits.

I can 100% say I never would have gotten to this point without the program. I probably would have struggled with some sort of disordered eating for the rest of my life and that makes me so sad to think about now being on the other side. I am so proud of myself for making this investment in myself and for future generations of women who won't have to have disordered eating habits perpetuated my me and my own issues with myself. I can't say enough good things about this program. 
- Elle LU Alumni
THE LAST ROUND OF THIS YEAR STARTS AT THE END OF AUGUST ARE YOU IN?!
The next steps are:
1. Submit your short application (link below)
2. Book a FREE, no strings attached consult so we can both determine if it's a good fit (we want to make sure it is 100% the right fit for us and for you).
3. If it does seem like a good fit, you will have the option to join (not required).
I'M NERVOUS, BUT I'M GOING TO APPLY
How long is this course and what is the time commitment?
What kind of support will I get in the program?
Is this course for someone with an eating disorder?
What is the investment for Live Unrestricted?
Does everyone get accepted?
Is it normal to be nervous?
What if I don't live in the U.S.?
How are the call times decided and what if I have to miss a live session?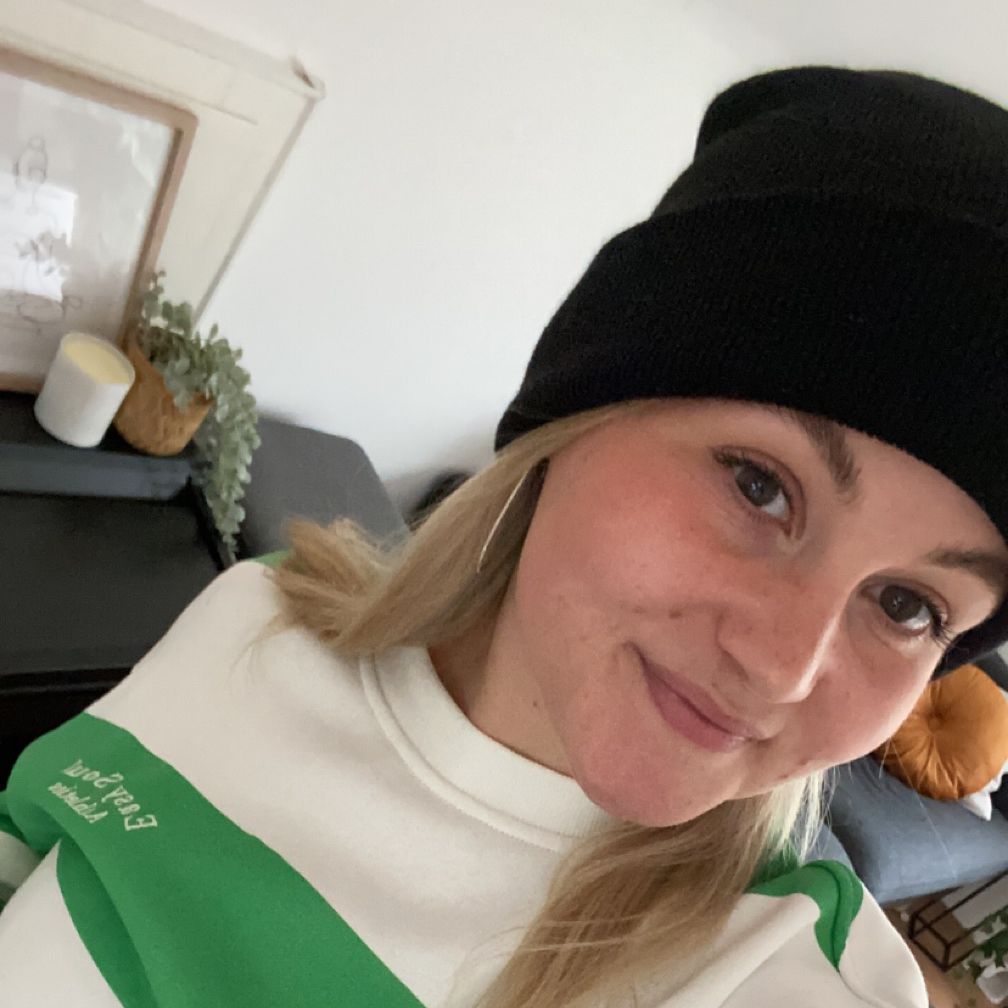 Tina
I didn't think that this program would help me that much, honestly. I signed up, because I wanted a change in my behavior with food and exercise. Before the program I was stuck in the cycle of binging and restricting. The last 6 months before the program I was a wrack. During the program I had serveral realizations regarding limiting beliefs, body image & food. They were really eye-opener for me.

I don't know where I would be without this program.
Thank you Mallory and the Coaches for showing me, that life isn't about restricting, binging and forcing yourself to work out. You did such a great job. Thank you!🫶🏼
Siena
I feel like myself again after this program. A self I haven't seen in years. It really dug into things i hadn't even considered and aspects of myself and identity I didn't realize had been harmed by my ED. I also just learned so much not just about myself but the culture we live in! My life is so much more full and relaxed. At first I was resistant to the program but as time went on and I found so much support and deconstructed so many of my limiting beliefs I can now see full recovery as a very real and near thing for me. I genuinely could not be more grateful for the women and coaching in LU.
Katie
I started the Live Unrestricted program scared and unsure if it was right for me. But it became clear quickly that I was in the right place. The program really forced me to unpack, acknowledge, and unlearn so much that has been ingrained in me since I was a kid. Combatting things like food guilt and food morality, learning about set point weight and your metabolism, and challenging false beliefs have been so powerful for me. I've loved the program and think these are valuable tools that anyone could use in their life in some way.
Annika F.
Live Unrestricted is a program that I took a chance on and I am so glad that I did. After nearly a decade of being stuck in a cycle of negative body image a toxic relationship with food and exercise, I felt hopeless and lost. I'd tried everything and felt like I didn't have the tools to get myself the final steps of the way towards full recovery. Through the dedicated, specialized support of Mallory and the Live Unrestricted team, I was able to work through very personal struggles in a gentle, safe environment. The weekly calls and lessons provided me with information and instruction that helped me break down where my disordered relationship with food, exercise, and body image originated, why the beliefs I had about my body and "health" weren't rooted in actual science, and how to build up my toolkit so that I could keep supporting myself once the program ended. The weekly goals set by Mallory were personalized to my specific struggles and made me feel like I was making tangible progress each week. The community of women that were in the program with me were a source of joy, accountability, and a feeling of unity, rather than the isolation I'd so often felt during my struggles. Now, on the other side of this program, I am so happy to say that food freedom is possible and I could not recommend this program enough to anyone who is struggling to reach a place of contentment in their relationship with themselves and their bodies. Mallory and the Live Unrestricted team are knowledgeable, thoughtful, kind, and go out of their way to make sure that you receive the support you need to be successful in the program.
Myka
If you're considering joining this program this is your sign to do it!! I started this at the peak of my ED where I was abusing my body by restricting and over-exercising. By the end of the program, I was weight restored and, although I still have a lot of mental hurdles to overcome, I truly believe I'll be able to live a life where I 100% accept and respect my body. If you think you're not "sick enough," trust me, I felt the same way; however, once you see how many people are going through the exact same thing, it'll really hit you how much help you need. Please please please do this for yourself <3
Journey
This program had a really positive impact on my life both mentally and physically! Before the program I was struggling with stomachaches every time I ate, which led to a lot of negative associations with food. In the program, I was able to break down the underlying fears and anxieties I had about certain types of food hurting my body, and slowly reintroduce those foods! It's freeing to trust my body to digest a diverse range of foods, and be able to enjoy all food without that underlying stress. Stomachaches are a rare occurrence now! Also, the LU community is unmatched— it was wonderful to go through the program with such an inspiring group of people!
Megan
LU is a truly transformative program that will alter the way you view food, exercise, and your body! Mallory and Dani are incredibly insightful and compassionate mentors. I highly suggest you take a leap of faith and invest in your well being. You won't regret it!
This program gave me MUCH needed perspective and support that I never realized how much I needed until nearing its completion. It gave me the permission to finally dive into the root cause of my issues with food and exercise and gave me the tools and guidance to do so successfully. I have so much more clarity now and can not only see how diet culture has affected me in the past but am able to easily identify and ignore it in the present. While I'm still on my recovery journey, I can 100% say that I will never subject myself to dieting ever again.
Natalie
Overall I just feel freer. I used to spend my day going through constantly assessing each decision if it would make my body smaller or bigger. Instead, now I simply enjoy each moment and listen to my intuition. I can order anything I want on a menu, I'm actually looking forward to summer now, also (get me in a bikini!), I'm so proud of how I view my body now (I feel like were finally friends, and that's pretty damn cool).
Wow, I just had a lightbulb moment for the title of the course (good one, guys!).
Shannon K.
After struggling with eating and exercise problems for years on my own, this programme couldn't have come at a better time. Mallory and her team have created a supportive and nurturing programme to change your view about body image, diets and exercise forever. I can honestly say this programme changed my life and not only am I beginning a new chapter with new tools to help me on my journey, I also know I am surrounded by supportive women ready to guide me at any time. I would encourage anyone who is struggling at any stage with their relationship with food to apply, and see how your life changes.
Rosa Y.
This programme has truly changed my life! I was a little unsure at the start how much I'd get out of it, because I was under the impression I was 99% recovered and just needed that extra 1%. But this programme has shed a light on so many things that I didn't realise I needed help with, and has given me really clear steps I can take to address these issues. The level of support is amazing from Mallory, Dani & Isabel and everyone else in the group. Everyone is so friendly and warm, and I always feel comfortable approaching with any questions or concerns I have. I feel very seen and heard, something that (again) didn't realise I needed until this programme! I'll forever be grateful to the help I've received, and can't recommend it enough.
Katie S.
Live unrestricted has truly changed my life. Moving through recovery has been one of the most difficult and lonely moments in my life. Mallory and Dani have been such massive supports and have built such a kind community which has helped me through some of the toughest points. I finally feel like I am becoming myself again and without the last few months I don't know if I would have gotten here. I cannot recommend live unrestricted enough.