THIS IS FOR YOU IF. . .
▶You align with the non-diet, anti-diet culture approach, but you don't feel as confident as you want to when using it. You don't want to second guess yourself in client sessions or in conversations with professionals, and you know it's time to learn the specific tools that will get you to that place.
▶You know you want to work in the field of disordered eating, eating disorders, and poor relationships with food, but you haven't been educated on how to do this. You need a proven approach and reputable education to become the expert that you know you can be.
▶You think HAES, intuitive eating, body acceptance, food neutrality, etc. are great concepts, but you don't know how to make them click for others. You feel as if you can educate people on these topics but they are still getting stuck because your current knowledge and tool kit isn't cutting it.
▶You are worried about coming off "too strong" in your non-diet approach and pushing clients away. You know that these practices and mindsets will help them, but you also know that you need to meet them where they're at. You find yourself asking, "where is the balance between the two?"
▶You find yourself struggling to help clients overcome fear of weight gain, body image challenges, and limiting beliefs. The affirmations and mindset reframes you've utilized aren't landing like you intend them to, and you're out of ideas.
Have you heard your clients say these things?
"I already don't like my body, so if I gain weight, I'm just going to like myself even less. I can't do it."
"I just want to stop overeating and binging. I don't see how increasing my food and adding bad foods is going to help that."
"I only exercise for my mental health, but I can't take rest days because that's not healthy for me."
"I'm already so afraid of other people judging how I look and what I eat. I don't think I can handle more of it."
"I'm ready to heal my relationship with food, but I'm not ready to give up the social elements and let go of the identities I've tied to my body and food (fit friend, healthy friend, etc.)"
I GET HOW FRUSTRATING IT IS.
Being in this position sucks. It makes you question whether or not you'll actually be able to help the clients that you want to help, if you'll ever feel confident explaining your approach to resistant professionals and clients, and if all the work you did to get to this point was even worth it. Actually, wait -- that's reality. But what if it wasn't? What if you had the resources and the knowledge you need to help your clients escape limiting beliefs about their body image and relationship with food and your clients were leaving your practice empowered and transformed for the long-term instead of the short-term? What if you felt confident engaging coworkers about the science and success of a non-diet approach in your field?
I WANT THIS
From your instructor, Mallory Page, RD...
When I was in school to become a dietitian, I had ONE guest lecture about eating disorders in my counseling class and ONE brief section in medical nutrition therapy about how to medically treat eating disorders. Outside of that, there was NOTHING about not only eating disorders, but also disordered eating, the non-diet approach, HAES, intuitive eating, or really anything else.
When I graduated and decided I wanted to work with those that struggled with their relationship with food, I figured there HAD to be some program out there that provided this information. I scoured the internet looking for a program that could give me the education I needed about a non-diet approach + the tangible tools to work with clients and I found... nothing.
And THIS is exactly what inspired me to bring this program to life. Practitioners deserve education and tangible steps to support clients in breaking free from diet culture and healing their relationship with food. It upsets me that this information is so hard to find. Now, as an RD with 6 years of schooling, 8 years of social media experience, and 3 years of running my own practice under my belt, I'm ready to share this information with you. I have worked with over 300 one-one-one and group coaching clients that have transformed their relationships with food, exercise, and body image through my programs.
Ready to join me in changing the way the world views nutrition and wellness?
I'M READY
WILL IT BE WORTH IT? ASK OUR PRACTITIONERS:
I have been a Live Unrestricted coach for the past year, and I had the opportunity to see first-hand the impact this program structure has on clients. The beauty of this program is that it meets each client where they are at with one main framework. Regardless of where a client is at in their journey, learning the information this program has to offer benefits each and every individual. The clients not only leave the program improving their relationship with food, exercise, and their body image, but they also gain insurmountable amounts of self confidence. Mallory teaches the program in such a clear way that helped me as a practitioner deal with topics such as body image that may seem more abstract. I completely recommend this program to anyone wanting to strengthen their skills in this area." - Dani
Module 2: How to Ditch Diet Culture for Good
Module 3: The Impact of Set Point & Weight Metabolism
Module 4: Tangible Steps for Overcoming Fear of Weight Gain & Body Changes
Module 5: Who Intuitive Eating Doesn't Work for (& What to Do Instead)
Module 6: Health Obsession vs. Actual Health (& Treatment Tools for Orthorexia)
Module 7: Breaking Through Quasi-Recovery (Physically Healed but Mentally Stuck)
Module 8: Specific Strategies to Conquer Limiting Beliefs
Imagine your clients saying. . .
Georgia
I don't know where to begin. This program saved my life. Like truly I thought I would think about food and exercise 24/7 and have the constant problem of binging (which I learned was from constant restriction). I felt out of control and I didn't know I could ever get that control back. I didn't think I could ever live so freely again. But now I know I can, because this program let me.
Laurel
I'm so glad I finally took the leap to join Live Unrestricted! I had been following Mallory for a while and always saw posts about LU but kept thinking to myself "it won't work for me". Ironically enough, everyone thinks they're the exception. During my time in LU, I was able to find neutrality and freedom with food that I once feared and also create a healthy balance with exercise. I had been stuck at such a plateau in my recovery, I thought it was just where I would be forever, but Live Unrestricted pushed me past that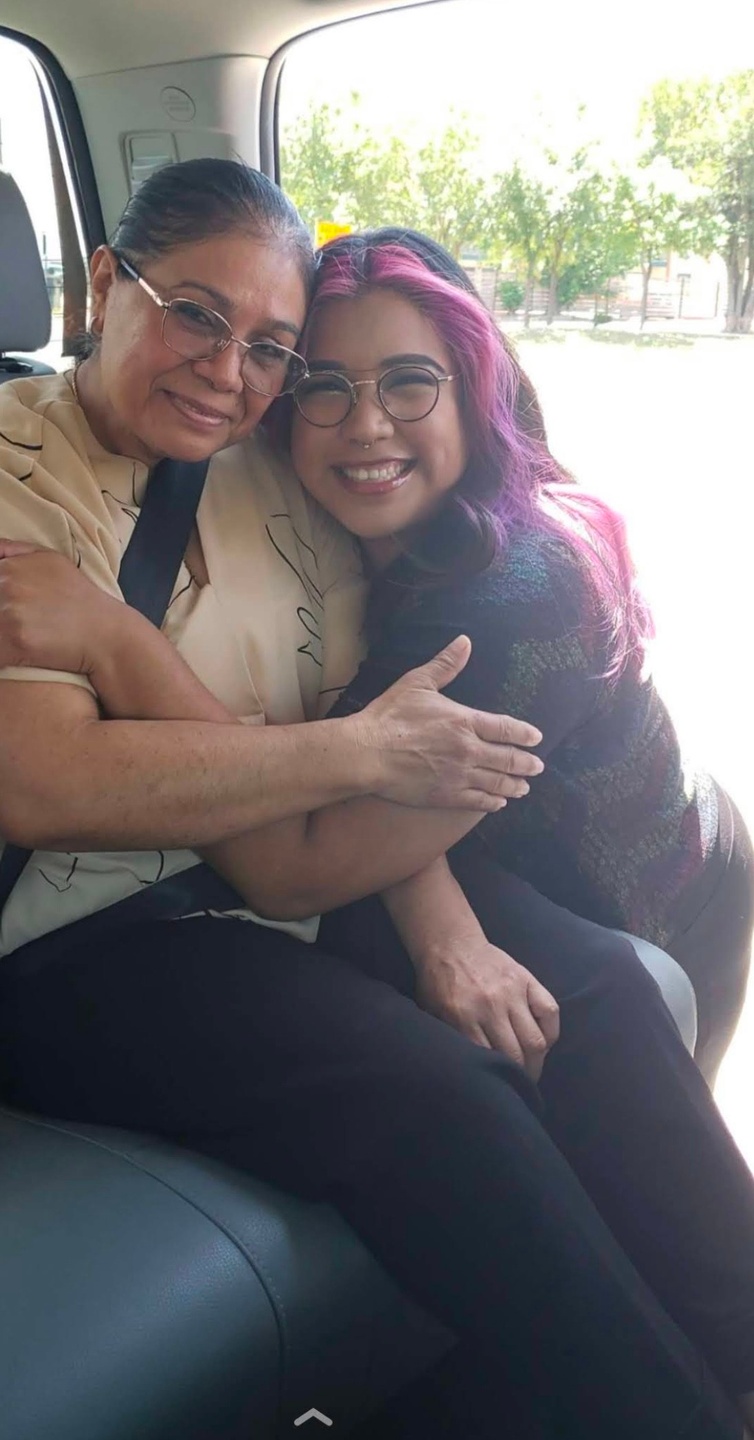 Christian
I had no idea what I was getting myself into in the best of ways. This program has helped me unpack more on why I've always felt the way I do in a way that I could understand myself better. I feel like I've always known that society makes us behave the way we do. However, hearing it out loud and discussing it with strong, powerful, perfectly imperfect women made that voice become almost as loud as my negative, mean voice, which I never thought would happen. That voice has yelled at me my entire life that I was ugly, fat, and unaccepted by society when in reality that voice only exists because of that society, so learning that my voice needs to be louder than the mean one has helped me soothe myself in ways that I couldn't before. For me, that's everything.
Megan
LU is a truly transformative program that will alter the way you view food, exercise, and your body! Mallory and Dani are incredibly insightful and compassionate mentors. I highly suggest you take a leap of faith and invest in your well being. You won't regret it!
This program gave me MUCH needed perspective and support that I never realized how much I needed until nearing its completion. It gave me the permission to finally dive into the root cause of my issues with food and exercise and gave me the tools and guidance to do so successfully. I have so much more clarity now and can not only see how diet culture has affected me in the past but am able to easily identify and ignore it in the present. While I'm still on my recovery journey, I can 100% say that I will never subject myself to dieting ever again.
Imagine going from...
| | |
| --- | --- |
| THIS | THAT |
| You freeze in a session because a client is talking about their body image issues again and you have tried every technique in your tool kit to work them through it. | A client is bringing up how body image is feeling like a barrier to their progress and you know the exact questions to ask, things to say, and techniques to use in order to get them through it. |
| You meet with a client that is convinced their wellness and exercise habits are healthy for them, but you know they aren't, and you don't know how to approach it. | You know exactly how to help this client recognize the unsustainable and unhealthy nature of their habits and give them tools to reframe their habits to heal. |
| You're on a consult call and can't tell if a client is a good fit for your services or not. You feel paralyzed with fear about accepting them as a client and failing. | Having total clarity about your ideal client and confidence in your skill sets so you never second guess whether a client is the right fit for your services. |
| Your clients are plagued with limiting beliefs such as "I'm not lovable if I'm not that size" or "If I don't lose weight, I'll never like my body," and you don't know how to respond beyond telling them it's not true. | You can listen to a client's limiting beliefs and provide them with specific mental reframes and actionable steps so they can replace these underlying mindsets that hold them back. |
| You feel challenged by another professional in the field and not confident enough to take the non-diet, anti-diet culture stance. | Having the relational tools you need to winsomely advocate for the anti-diet culture stance to your peers. |
I'M READY FOR THIS!
ARE YOU READY TO BECOME THE PRACTITIONER YOU DESERVE TO BE AND CHANGE MORE LIVES THAN YOU COULD HAVE EVER IMAGINED?
Now accepting applications for the April 2023 round and spots are filling fast!
APPLY NOW
WHAT'S INCLUDED
Hours of intensive training that certify your knowledge in the non-diet, disordered eating field. This will include:

Bi-weekly live calls
Monthly Q & As
24/7 community access with like-minded peers and networking
Weekly resources, including templates on how your clients can respond to comments on food and body and how you can talk to other practitioners about the non-diet approach

A client workbook filled with tangible tips, journal prompts, and mindset reframes that you can use directly with your clients
A practitioner workbook that has specific strategies for getting clients through their specific struggles including body image, gut health, limiting beliefs, moralizing foods, orthorexia, and more
CONFIDENCE! Think about being in a client session and knowing exactly what to say, what to ask, and how to respond.
What's the investment like?
Do I need to be a therapist or an RD?
What's the time commitment look like?